The development, which is based on a unique technology, registered as an international patent, enables combining multiple materials of different textures, and applying it to claddings and facades.
In fact, the kitchens are made of high-quality aluminum, integrating bars on the fronts, which can be selected in varying densities, different heights and a variety of materials and shades, depending on the desired style. 
"This is a technology that enables us to meet every design requirement," says Aric Klein, owner of Outopia: "Among other things, we can combine different types of wood, Formica, various castings, stones and a variety of other materials in our outdoor kitchens together with the aluminum, and create through these combinations interesting textures, fulfilling every design idea and the exact modern or classic look that the architect or client creates in their minds" he explains.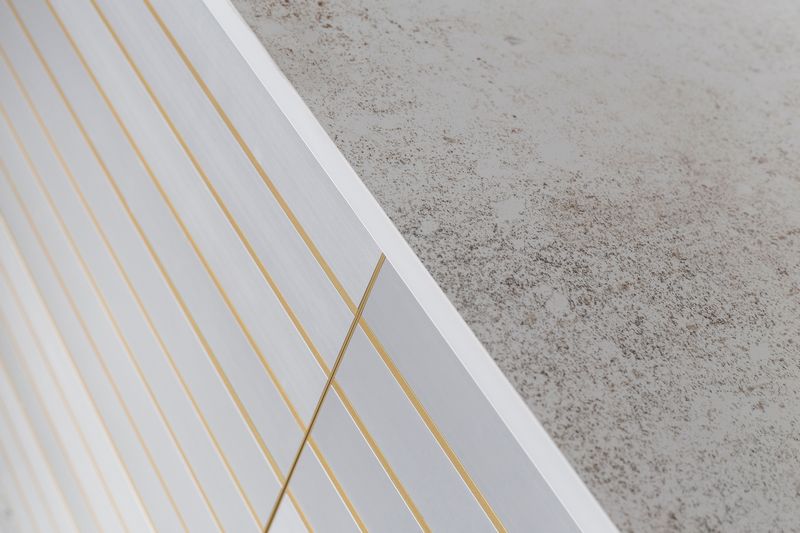 In addition, the kitchens can be selected in non-standard sizes and in various shapes (linear, parallel, L shape, U shape, cube, peripheral, etc.), but Outopia's unique development enables aesthetic benefits beyond the choice of materials, colors, textures and shapes.
Thanks to the clever engineering behind Outopia, you can assemble kitchen cabinets with hidden connectors in a male-female system (like assembling a parquet floor), providing a clean and elegant look alongside high liquid sealant and structural strength.
Outopia kitchens come in a natural aluminum shade or a variety of shades from the catalog, in oven painting or anodize treatment, with a gloss, matte or grainy finish.
Furthermore, special treatment and coating can be offered to kitchens that are installed near the sea.
Unlike other kitchens available on the market in a monochromatic look, we provide a double colored combination that enables creative freedom for designers.
"On top of the complete design freedom Outopia kitchens provide, they involve great many functional advantages," Klein informs us. "Our product is highly resistant to the various climatic conditions, humidity and even displacement. Our kitchens are particularly firm and are kept as new for many years."
Another equally important benefit is the detailed design of the outdoor kitchens, with spacious drawers, cabinets and shelves convenient for storage and use, just like in indoor kitchens.
Klein confirms: "That's right. Our overall goal was to provide our customers with an exceptional user experience, so we decided that Outopia kitchens will match the comfort level, technical specifications, storage solutions and technology of indoor kitchens."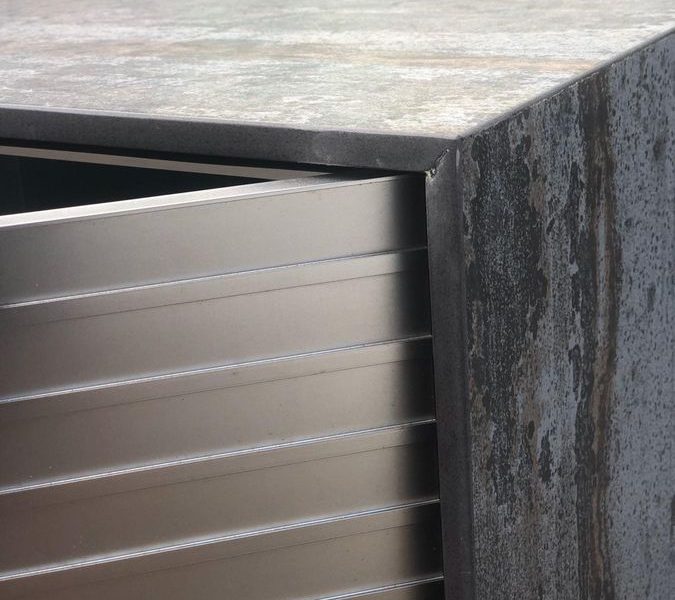 Outopia specializes in planning, designing and manufacturing outdoor kitchens, but to complete the home
look, the company also manufactures libraries, claddings and wall systems with the same unique technology.
The manufacture of such wall systems and aluminum libraries is done with the same technology that enables freedom of design with fixed or variable intervals between the bars, large openings and symmetrical or asymmetrical design.
Same as the company's outdoor kitchens, these systems also consist of hidden connectors that provide them a clean look, structural strength and high weight bearing capacity with light weight and a slim look. Installation is quick. Wall-mounted or free-standing ceiling floor systems can be ordered.